A Hall of Winners
In it's short existence, Dunne Hall has dominated the interhall sports arena. In 2022 alone, Dunne Hall took the Football, Basketball, Baseball, Soccer, and Boxing Championships Titles. Interhall sports are the most competitive arena open to the general public (below club sports and University sports), and championship games are played in each sports' respective stadium.
Football Champions!
The green of Dunne and St. Edwards combined for an undefeated season and a decisive championship vicotry.
Soccer Champions!
After besting top seeded O'Neil Hall in the second round of the playoffs, the Dunne squad boasted a come-from-behind win in the championship, tying the game in the final minute to beat Sigfried Hall in a shootout.
Baseball Champions!
The Baseball team knocked out #1 seed Bomber hall in the quarter finals and carried that momentum to a trophy.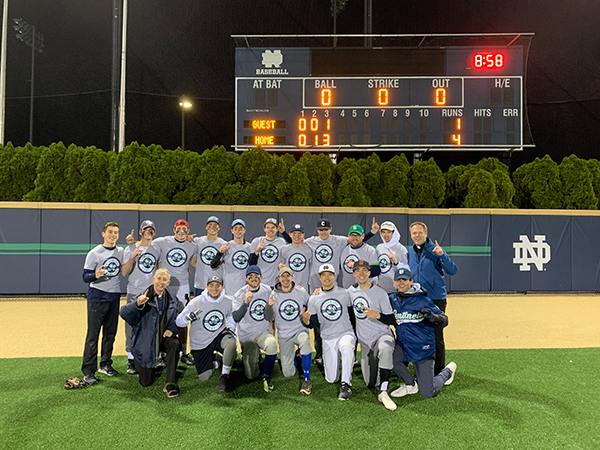 Basketball Champions!
We never doubted the basketball team for a moment as they orchastrated a 42-34 win over Duncan Hall, despite being down by 9 at half.
Boxing Champion!
Aidan Becklund, class of 2022, returned to the ring to claim his second Bengal Bouts championship in two years. Nine Sentinels competed this year and 3 made it to the semi-finals in their respective divisions.